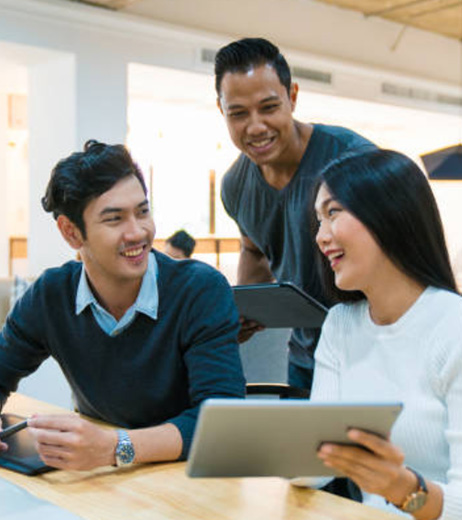 THE COMPANY
Payrollpinas has proved itself in the business and has maintained to be the unprecedented online payroll processing solution. Changes are inevitable and we've welcomed it for the best - for us and our clients, of course. May we now announce that Payrollpinas Corporation is now under RVE App Maker Incorporated.
RVE App Maker Incorporated is business solutions provider. We also develop systems and customize pre-developed systems, according to our clients' specific needs and requirements. RVE App Maker Incorporated offers a wide array of services and was able to develop a number of business solutions to date namely:
- an online payroll processing solution with integration of human resources services and timekeeping, billing and other business processes.
- the most accurate, most reliable, fun and in style time management/monitoring system; it is also backed up with the mySelfieTime mobile app.
- SOON! The perfect HRIS to take care of your employees plus everything you want your HR to be.
RVE App Maker Incorporated with Payrollpinas holds offices at:
Quezon City
6/F Cyber One Building, 11 Eastwood Avenue, Eastwood City Cyberpark, Bagumbayan, Quezon City Philippines 111
Ortigas
18th Floor West Tower, Philippine Stock Exchange Center, Exchange Road, Ortigas Center, Pasig City Philippines
---
Organization

RVE App Maker Incorporated is managed and operated by a team of professionals who has extensive and in-depth knowledge of and expertise in payroll, human resources, accounting, finance, infrastructure and systems and web development. The company's management team values its employees and strives to provide them with an environment and structure which encourages productivity and respect for clients and fellow employees. RVE App Maker Incorporated believes that professionalism can still be maintained even if the employees are given a free hand in the achievement of the RVE App Maker Incorporated objectives. Incentives and rewards are generously shared to all employees to encourage exceptional performance and personal gratification.