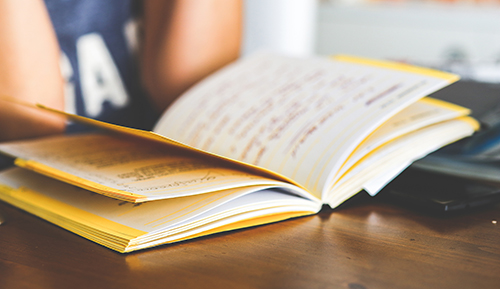 Introduction
Welcome to our Website! Payrollpinas.com was conceptualized to provide our clients with a better, accessible, reliable, fast and easy payroll system solution. Our secured system is backed up by an array of servers which generates all the processes and reports needed to provide the best results to our end-users.
Terms
Using our website, you are bound to comply with the following terms and conditions of use, which together with our Privacy Policy govern Payrollpinas.com's relationship with you, our clients with regard the use of Payrollpinas' website.
The terms "Payrollpinas.com" or "us" or "we" refer to the owner of the website, PayrollPinas.com Corporation. The term "you" refers to the user of our website. "Website" refers to www.Payrollpinas.com.
Your use of the Payrollpinas website and any dispute arising from the use of the website is subject to the laws of the Republic of the Philippines.
Acceptance
When you become a member of the Payrollpinas website, it is mutually understood that you confirm and accept all terms and conditions stipulated in this agreement. You can become a member of this site regardless of how old you are and where your location is. You always act as a private person and only represent yourself.
Contents
The contents of the pages of the Payrollpinas website are for your general information and use only. It is subject to change without prior notice.
Pricing
All prices stated in the Payrollpinas website are exclusive of taxes of the Republic of the Philippines and are all stated in Philippine Peso.
License
Once you become a registered member of the Payrollpinas website, you are hereby granted exclusive use of our programs and other related applications available. This does not constitute that you own neither the contents nor programs under this website. You have been granted to use a non-exclusive and non-transferable license designed only for your personal requirements.
Warranty Claims
Neither Payrollpinas nor any third parties provide any warranty or guarantee as to the accuracy, timeliness, performance, completeness or suitability of the information and materials found or offered on this website for any particular purpose. You acknowledge that such information and materials may contain inaccuracies or errors and we expressly exclude liability for any such inaccuracies or errors to the fullest extent permitted by law.
Use this information
All information collected shall remain confidential and will be used only as required by our system. We assume that all information forwarded to our server is true and correct. User shall be held liable for any discrepancy of information.
Your use of any information or materials on this website is entirely at your own risk, the company is not liable for such. It shall be your own responsibility to ensure that any products, services or information available through this website meet your specific requirements.
Username and Password
Your right to use the Payrollpinas website and neither your password nor username are non-transferable and non-assignable. We recommend that you regularly change your login name and password to maintain the highest security level.
Copyright
This website contains material which is owned by or licensed to us. This material includes, but is not limited to, the design, layout, look, appearance and graphics. Reproduction is prohibited other than in accordance with the Copyright Notice, which forms part of the Terms and Conditions.
All trademarks reproduced in this website, which are not the property of, or licensed to the owner, are acknowledged on the Website. Unauthorized use of this website may give to a claim for damages and/or be a criminal offense.
Links to the site
From time to time this website may also include links to other websites. These links are placed for your convenience to provide further information. The placement of links does not signify that we endorse the website/s. We have no responsibility for the content of the linked website/s.
You may not create a link to this website from another website or document without PayrollPinas' prior written consent.
Advertisers and Sponsorship
We do accept sponsorships and advertisers; however, all materials submitted must ensure completeness, accuracy and comply with applicable laws. We are not responsible for the illegality or any error, inaccuracy or problem in the advertisers' or sponsors' materials. In addition, Payrollpinas reserves the right to refuse acceptance of any advertisement if it deems inappropriate for whatever reason.
Disclaimer
ALL RESPONSIBILITY OR LIABILITY FOR ANY DAMAGES CAUSED BY VIRUSES CONTAINED WITHIN THE ELECTRONIC FILE CONTAINING A FORM OR DOCUMENT IS DISCLAIMED.